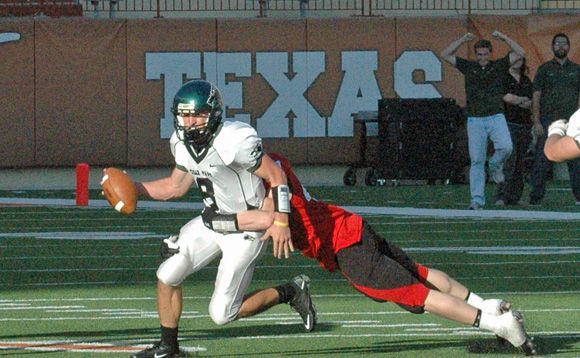 No. 3: Lake Travis 21, Cedar Park 20 (2010)
The ultimate revenge game for the Cavaliers, and rightfully among the three best games the school has even been in. Aesthetically, Lake Travis struggled mightily against a Cedar Park team that had beaten it, thrashed it, a month earlier to win the District 25-4A title. But Lake Travis' defense turned in an epic performance, thwarting a Cedar Park drive with Zach Streuling's end zone interception and then holding on for dear life down the stretch as Cedar Park tried to drive its way to what would have been Lake Travis' most crushing defeat. But Dylan Bittles secured his place in Lake Travis lore with a fourth-down sack, and Lake Travis ended an unbeaten Cedar Park season with a 21-20 win. Chapter 16.
Lake Travis vs. Cedar Park
Photos from Lake Travis' 21-20 win over Cedar Park to advance to the 2010 state semifinals.