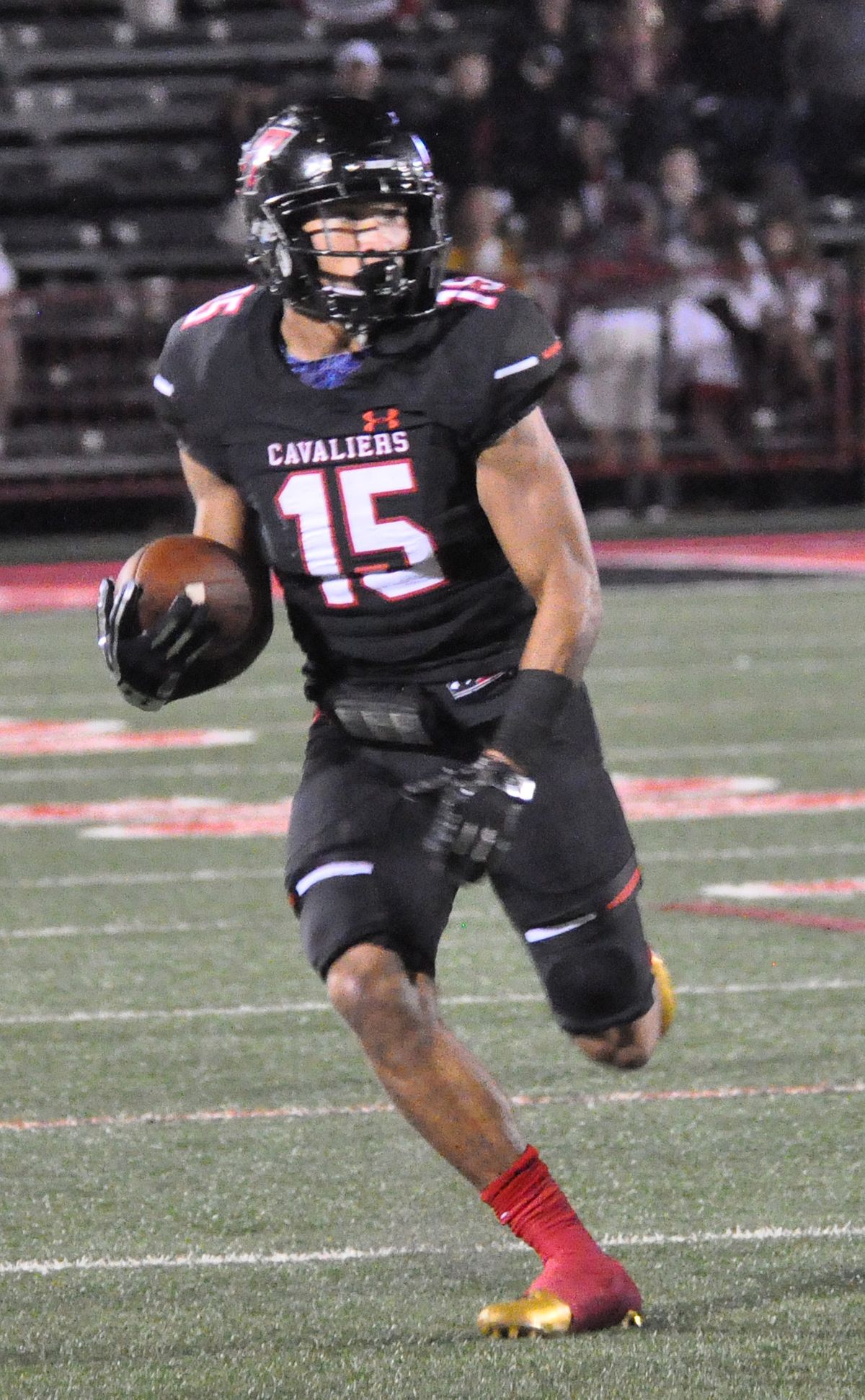 Barkley reprising '15 role of playoff playmaker
The pressure-cooker environment of the Texas high school football playoffs can turn even the calmest players into nervous wrecks.
If Lake Travis senior running back Maleek Barkley gets an extra case of nerves, he doesn't show it. In fact, he embraces it.
"This is the best part of the season," the Arkansas-bound Barkley said. "I'm just really excited for the playoffs, to be out there with my team and go at it."
Barkley's best games have come in the post-season. Stepping in when Abe Willows was lost for the season, receiver-turned-running back Barkley sparked the Cavaliers' run to the 6A, Division 2 title game behind a bevy of big plays.
In the five playoff games leading up to the title game, Barkley averaged nearly 14 yards per carry and rushed for 510 yards after gaining just 123 in 10 regular season games. He added another 300 yards receiving, averaging almost 16 yards per catch. After scoring seven touchdowns in the regular season, he added 13 in the playoffs.
After being stifled by Katy in the title game, Barkley bounced back with a vengeance. He doesn't so much look back at last year's playoffs, but the confidence he developed in those games keeps him looking forward in 2016.
"The confidence is there, but I don't talk about it much," Barkley said. "I'd rather show it on the field."
Barkley's done just that despite a shoulder injury that limited – but hasn't slowed him -- late in the regular season.
"Maleek has been a little slowed by a shoulder injury and he's battled through that," Carter said. "His speed – no one else on our team has that."
He's scored six touchdowns in the Cavaliers' two playoff wins, including a 72-yard run on the first play of the playoffs. In last Friday's Area win over Smithson Valley, he rushed for 120 of his 179 yards after halftime, including both of the Cavaliers' fourth quarter scores in the 40-21 win.
With all of the weapons at Carter's – and offensive coordinator Mike Wall's – disposal, Barkley may be the x-factor. With defenses forced to assign their primary coverage players to Cade Green (10 TDs), Cade Brewer (8 TDs) and the emerging Garrett Wilson (12 TDs), defenses are forced to cover him with linebackers.
"He's really done a great job catching it out of the backfield," Carter said. "That's a big weapon for us because that's a way we can get him matched up on someone who typically isn't as athletic as he is."
While the Cavaliers need – and Barkley admittedly enjoys making them – big plays from their breakaway back (he has nine career playoff touchdowns of at least 30 yards, including three in last year's semifinal win over Mansfield), he'd like to help a teammate experience the same joy.
"I love making people miss and making big plays," Barkley said. "That's very exciting. But I'd really like to get a key block to help spring someone to get a touchdown or a big play. I haven't gotten one of those yet, but hopefully it will come in the playoffs."
His quest continues Friday at home against Los Fresnos in the 6A, Division 1, Region 4 semifinal game.