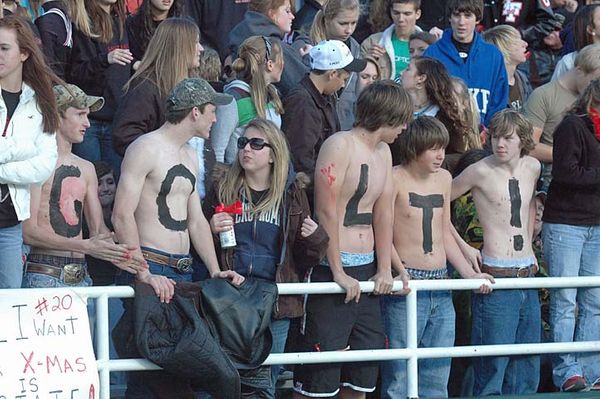 Beyond the tradition: Ch. 10
When the team pulled out of the parking lot and headed out to Ranch Road 620 to begin heading north, they found the highway packed with cars. Supporters had turned out and lined the road, cheering the Cavaliers as they began their journey. Signs had been placed everywhere. Fans stood outside their cars and waved. From inside the buses, the sight took players, coaches and administrators' breath away.
"No other event that will ever take place will compare to the first time we left for Waco," said Jack Moss, the school's athletic director from 2003-08. "From the school to the [Mansfield Dam] bridge, there were cars everywhere lining the road. Four years before that, you couldn't even get 500 people to the stadium on Friday night."
Leigh Anne Pollard, Austin's mom, saw everything. If Disney had made a movie about that day, it wouldn't have come out as well as the real thing.
"This is the movie moment right here," she said. "We have video of the bus route, the parade that went through to escort."
As the team crossed the bridge in front of Mansfield Dam, parents who had gone ahead to the other side released black and red balloons, one more show of spirit before the team hunkered down for the ride.