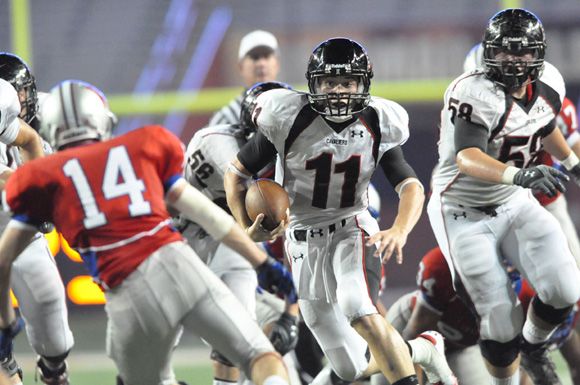 Drive to Five is the story of Lake Travis High School's unexpected and unprecedented rise from doormat to Texas high school football dynasty. Follow along from the start, when LTHS began after a contentious split with Dripping Springs. Delve into what happened during the disastrous two-year stretch that finally led to the arrival of the key figures who helped take Lake Travis to legendary status: five consecutive UIL Conference 4A state championships.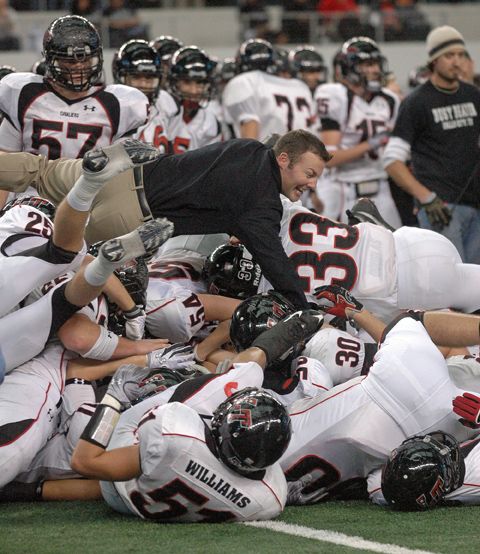 It started when Jack Moss hired Jeff Dicus.
From there, follow the development of a roster of players including offensive standouts Todd Reesing, Fred Robinson, Garrett Gilbert, Paden Kelley, Taylor Doyle, Michael Brewer, Cade McCrary, Andy Erickson, Conner Floyd, Griffin Gilbert, Colin Lagasse and Baker Mayfield.
Hear the story of the greatly improved (if under-acknowledged) defense led by Mike DeWitt, Ian Lazarus, Bryant Lagasse, Harry Hatch, Sean Robinson, Quentin Crow, Austin Williams, Zach Streuling, Dane Balasz, Jonathan Roberts and many more.
Follow the story of Lake Travis' rise to prominence in Drive to Five.